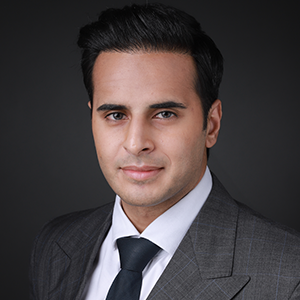 Sid Kohli
Broadcaster and Chief Executive
,
Decyfr Sport
Sid is a London-based Sports Broadcaster and Producer, and the Founder and Chief Executive of Decyfr Sport. His career encompasses working for some of the biggest broadcasters in the world - having contributed to the BBC, CNN International, Sky Sports, IMG and BT Sport in the UK as well as the largest sport broadcasters in Asia - including Disney Star TV and ESPN. He's fronted coverage of the Premier League and Test Match Cricket across Linear TV and Digital.
He's also a regular host and panel moderator for leading sports publications and conferences – including SportsPro, Broadcast Sport, SVG Europe, iSportconnect and KPMG, specialising in sport broadcasting and OTT trends - having shared a stage with CXOs from leading Sports Leagues, Teams, Broadcasters and NGBs across Europe, North America, and Asia.
He was named one of the Sport Industry Group's '30 under 30' NextGen Leaders in the UK for the year 2020. He was also selected as one of the 'Top 15 Broadcast Sports Reporters under 30' by the International Sports Press Association (AIPS). He was elected onto the UEFA AAA Board in 2020, before becoming AAA Secretary General – representing 2000+ UEFA Alumni worldwide.