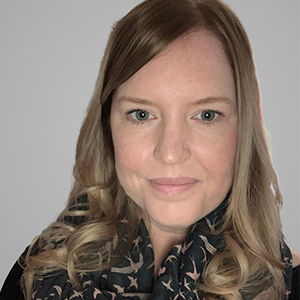 Sara Butler
Managing Director
Leading the way in the film production industry, Sara Butler is currently Managing Director of Shoot the Company, the award-winning production agency and one of the UK's top boutique filmmakers.
 In this leadership role, Sara fosters a unique, collaborative and creative team culture. With storytelling at the heart of Sara's career to date, which spans more than 20 years, she has gained an industry-wide reputation for delivering beyond the needs and expectations of long-term clients including FIFA, UEFA, Barclays and McDonald's.
 Sara started her career at the BBC, working as a Production Coordinator on Casualty. After three years, Sara made the jump to go freelance to work on The Bill. This kickstarted a ten-year stint in TV drama, gaining credits on some of the UK's biggest shows including Silent Witness, EastEnders and Footballers Wives.
 After joining Shoot the Company as Head of Production in 2009, Sara established herself as a leading female in the industry. She found critical acclaim after producing the collaborative feature film Papadopoulos & Sons in 2011.
Taking a hiatus from Shoot the Company in 2015, Sara founded the successful production and speaker agencies Scamp Solutions and Scamp Speakers. She also supported the set-up of Tongue Tied Management, a sport specialist talent management company. After building and nurturing Scamp Solutions, Sara was invited back to Shoot the Company, along with her vast portfolio of clients, to take up the position of Managing Director.
With a passion for helping women in sport, Sara is a leader in her field and an inspiration to many, championing a voice for women in the industry whilst providing a platform for the future generation of female producers.