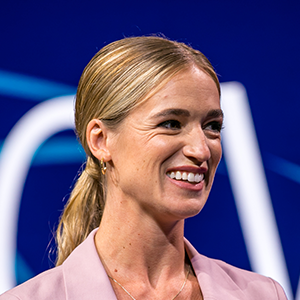 Rachel Stringer
Sports Broadcaster and Producer
Rachel is a sports broadcaster, reporter and producer. Rachel is currently the lead presenter for Discovery's World Superbikes coverage, Goodwood's Road Racing events and EA Sports FIFA series. In 2022 hosted at the World Cup in Qatar for FIFA on their daily show.
Rachel is a massive advocated for women in sports and esports and has created a series of women's FIFA tournaments to provide opportunities and a safe space for women in this community. Rachel also works closely with EA and FIFA, giving her expert advice on the esports industry and how to improve it.
Continuing in this space, Rachel signed up to the Magnolia Cup in 2021, an women's only horse race at Goodwood, which fundraises for specific women's charities.
She also produces and host's Nottingham Forest's podcast.
A former junior international 800m runner, Rachel now runs marathons in her spare time and boasts a personal best of 2:51...