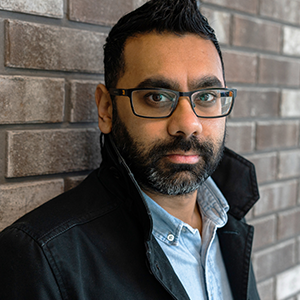 Nadeem Ali
Nad Ali is the Senior Editor at Buzz 16.

His work includes the multi-award winning documentary Micah Richards: Tackling Racism and Gary Neville's The Overlap alongside company staples Class of '92: Full Time and worldwide success series Soccerbox.

With over 10 years as an editor & colourist in both the commercial and broadcast industry Nad takes huge pride in the technical aspects of his work, whilst making sure that passion and emotion is at the forefront of the narratives he is expected to craft.

No stone is left unturned in the edit room. From graphics and animation, to colour and sound, each part of the creative process is just as important as the other and for Nad that level of detail all matters.

Alongside creating the highest level of content possible it's important for Nad to leave a mark on the broadcast industry by teaching a new generation of creatives from all walks of life, not only the technicalities of our craft, but the sensibilities that go along with that in order to create more powerful narratives.

His work at Buzz 16 with a young diverse team is a big part of journey.