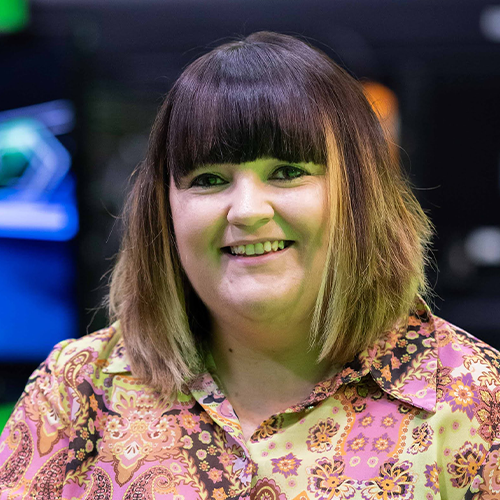 Hannah Robinson
Production Development Producer
,
dock10
Hannah is the Production Development Producer at Dock10 Studios in MediaCity, primarily working within the Virtual Studios team.
She collaborates with clients such as BBC Sport, BBC Education, Channel 5, the Princes Trust, leading eSports companies, and many indie production companies, utilising cutting-edge and innovative technology and methods.
Focusing on innovation and creativity has been prominent throughout Hannah's career. Prior to Dock10, she was a live events Producer and Director in the world of sports media for over 7 years, with a focus on football and rugby union content.
Hannah has worked on matchdays, live events, short films, documentaries, and season reviews for over 30 different professional sports clubs. She was the Producer responsible for introducing and developing a DJ, light show, pyrotechnic and firework extravaganza to Molineux Stadium a