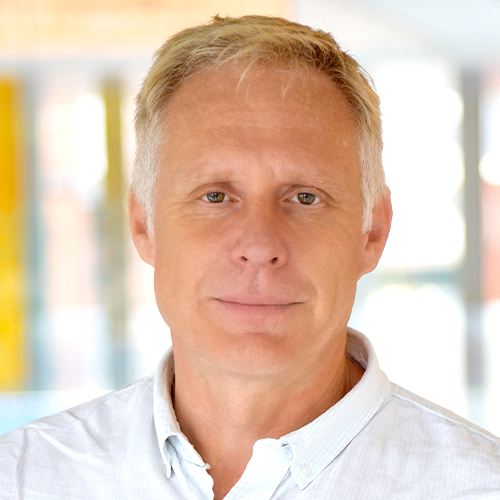 Chris Brogden
Chris joined Tinopolis as Director of Content in 2019. He works with Tinopolis' production companies in the UK and US to develop a strong transatlantic production strategy, maximizing opportunities in the international marketplace, with a particular focus on factual entertainment and entertainment programming.
As Managing Director of Mentorn, their programming slate includes blue light fan favourites Traffic Cops and Inside the Force: 24/7 as well as the current affairs flagship Question Time. Mentorn's recent productions have also included the thought-provoking Discovery+ documentary Children of the Cult, as well as their series Council House Swap, which offers a new take on the subject of social housing. Mentorn, also located in Scotland, produces a variety of programming, from current affairs show Debate Night, to the factual entertainment series Sky High Club, for BBC Three.
Chris also works closely with Passion Distribution to drive third party formats acquisitions and promote deeper collaboration with the group's US companies. Formerly Creative Director of Entertainment at Tinopolis, Chris was responsible for the development of entertainment formats across the portfolio. He has served as Chief Creative Officer at Studio Ramsay, where he oversaw the launch of the US version of The F Word and ITV double, Gordon Ramsay on Cocaine and Gordon, Gino and Fred's Road Trip.
Chris has also an executively produced on shows including I'm a Celebrity … Get Me Out of Here! for ITV, The Games for Channel 4, and Celebrity Big Brother for Endemol.