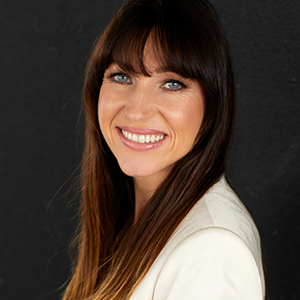 Alison Bender
Alison Bender is a freelance television and radio presenter specialising in football.
With over 20 years of experience producing, presenting, reporting and hosting, Alison has worked for Chelsea TV, Real Madrid TV and a whole host of global sports channels including Sky Sports News, ITV, BBC and ESPN
Alison has interviewed all the greats from Pele and Beckham to Cristiano Ronaldo, Sir Alex Ferguson and Jose Mourinho, while travelling the world hosting World Cups and European Championships.
She is a content creator and influencer with 260K+ on TikTok where she helps young women who want to enter the football media industry. 233K accounts reached on Instagram in May 2022.
Alison has a podcast : Talent Takes Time – speaking with inspirational figures in the sports media industry. After the success of Series 1, Series 2 is being released in 2022.
Alison has co-written a book Football She Wrote, which was on the shortlisted for the Times Football Book of the Year.
Alison makes regular appearances on Good Morning Britain, BBC 5 Live, Times Radio and TalkSport.